10 Unique Ways to Celebrate Valentine's Day in India
Indian is a land of wonders across multiple cities and states. So, you will never run out of ideas to celebrate Valentine's day this year. If you are looking for smashing hit ideas and surprise your partner with the same, then you have clicked the right link.
With is article, we bring to you top 10 creative and unique ideas to make this Valentines more special and memorable for years to come.
Travel to Goa with your partner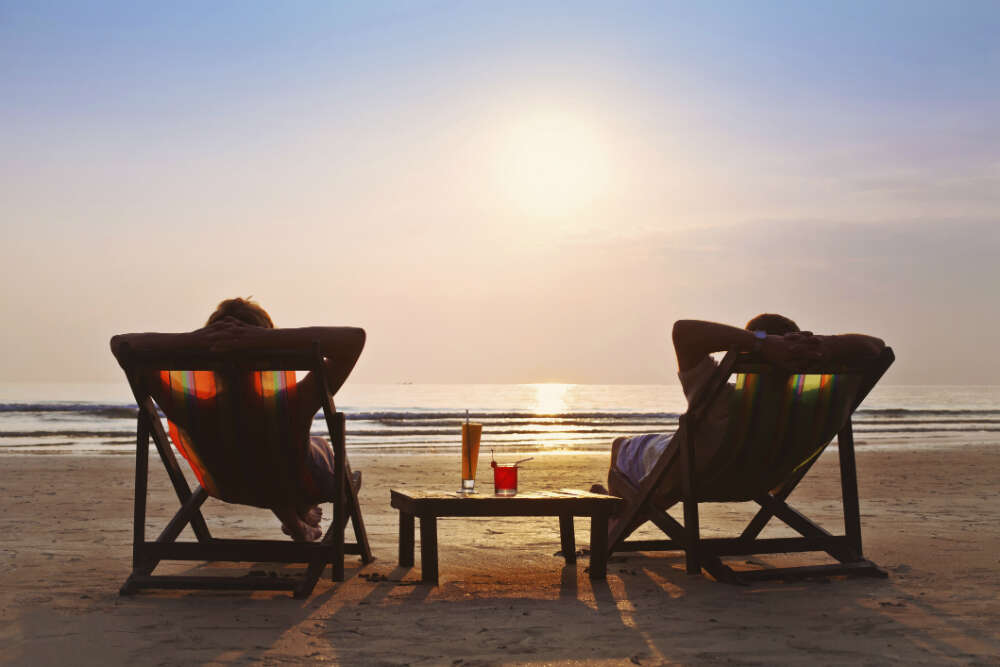 Image Source: Google
Goa has lately been seen as one of the massive locations for honeymooners as well as couples. But, spending the Valentines week or even the Valentine's Day in Goa will make sure that your day is special enough and you get to enjoy the chill vibe with your spouse.
2. Get married!
What's the best idea than getting married this Valentine's Day? So, get your date fixed, preparation is done, and shopping completed. You can choose a traditional wedding in any of the temples or make it grand by booking a venue beforehand.
3. Grab discounted hiking trips
Usually, during Valentine's day, the hiking trips will be on discount. So, you can grab amazing deals for you and your partner when you want to try the adventure side of you. And then, you can make thousands of sweet but thrilling memories together on this cheap trek.
4. Join a fitness carnival
India is becoming a fitness hub. And instead of eating junk food, you can make this Valentine's Day special with your spouse or partner by joining a fitness carnival. These are happening a lot in number these days, across multiple cities in India.
5. Book a fancy couple spa
Image Source: Google
You might want to feel out of the world with the spa on this day. This couple spa can make both of you relax and rejuvenate from mental pressure in mind. So, when you go into a spa with your partner together, each one of you will feel more connected than ever.
6. Join Salsa or Waltz dance class
That's one of the craziest but the most interesting ideas to spend your day with your most beautiful Valentine. The Salsa or Waltz dance types are considered to be one of the most sensuous ones. So, get a chance to rekindle your love with such dance classes.
7. Visit north-east Indian states
The famous seven sister states are less visited by Indian population as they should be. But the environment and the culture here is utterly vibrant. So, you and your lover can book a tour package and visit those states to spend beautiful nights on the north-eastern mountaintops.
8. Try thrilling sports
India has a lot of choices for thrilling sports like paragliding, river rafting, sea surfing, and much more. You can surprise your partner with the same when you want to try something out of the way this Valentines.
9. Get the most romantic dinner at a resort
Image Source: Google
Resorts are famous for couples during Valentine's Day. That is because of the amazing views, quaint ambience, as well as the quiet environment outside your rooms. So, you can go for nice and romantic dinners with your partners without anyone judging you.
10. Shower your date with their favourite accessory
Lastly, you can sit at home but arrange a nice surprise for your partner. This could be by gifting them something they have always loved.
For example, a watch, a dress, or any electronic gadget while you continue to watch the memories you have to date on a computer system at home.